We value your opinion! Please take a few moments to grade our performance.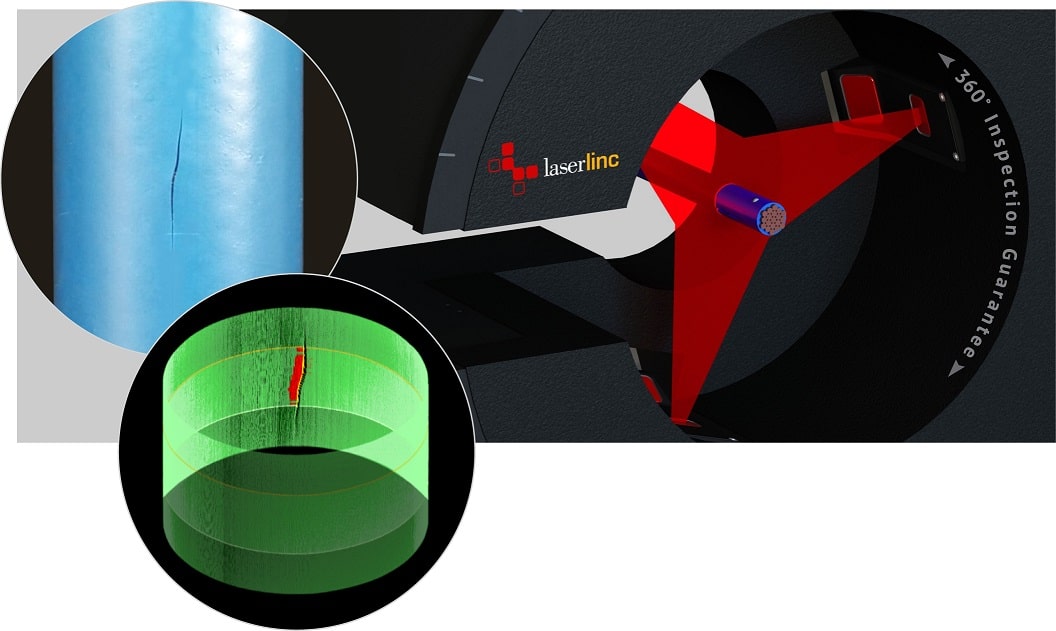 Discover LaserLinc: Innovating Solutions for Success
From precision measurement devices to advanced process control solutions, we provide a suite of innovative tools to elevate your manufacturing processes, all supported by our experienced technical team and unparalleled customer service.
FlawSense™ Surface Flaw and Dimensional Inspection – the ultimate solution for accurate and reproducible outer diameter (OD) and ovality measurements, and surface flaw detection. FlawSense provides true 360° in-process inspection and 3D analysis for precisely detecting lumps, gels, pits, slits, and other surface defects.  
Laser Micrometers for Diameter and Ovality – our Triton™ triple-axis and Axion™ dual-axis series laser micrometers precisely and reliably measure the diameter and ovality of your products. We also offer the Axion™ single-axis micrometers for diameter-only measurements. 
UltraSonic Wall Measurement – our UltraGauge+™ ultrasonic devices help you boost production efficiencies and realize significant material savings by precisely measuring wall thickness, layer thickness, and concentricity of plastic, rubber, glass, and metal products. UltraGauge+ is a proven performer in multi-layer product applications. 
Off-Line Inspection – our BenchLinc™ family enables you to perform highly accurate, bench-top inspection of critical product dimensions such as outer diameter (OD), inner diameter (ID), ovality, and wall thickness. And our Metron™ system takes off-line inspection to the next level with the automated, precise inspection of OD, ovality, and unique dimensions along the entire length of a part…in one pass.
Process Visualization and Control – our Total Vu HMI with its open, adaptable architecture enables LaserLinc gauges, as well as those from other vendors, to be connected for comprehensive product and process monitoring, display, control, and reporting.