When the smallest link in your chain is measured in microns, you need a partner who understands your business as well as you do. From medical devices, communications, and energy to aerospace and automotive, our products and deep application knowledge deliver the most flexible non-contact measurement and control solutions.
We know your business and the production challenges you face every day. We also understand your products and the industry demands and regulations you're up against. Our strong application knowledge helps navigate these challenges and solve problems quickly improving quality assurance and manufacturing efficiency.
We've built a team of sales, applications engineers, and technical support professionals who are passionate about solving your measurement challenges and delivering the very best customer experience. Whether on-site or on the phone we work hard to understand what you need to accomplish and offer a full range of products, control software, and expertise to ensure the best solution that maximizes your efficiency, production output, product quality, and ROI.
If a problem exists, we are committed to get you back up and running quickly. This includes technical phone support, quick ship parts and on-site service.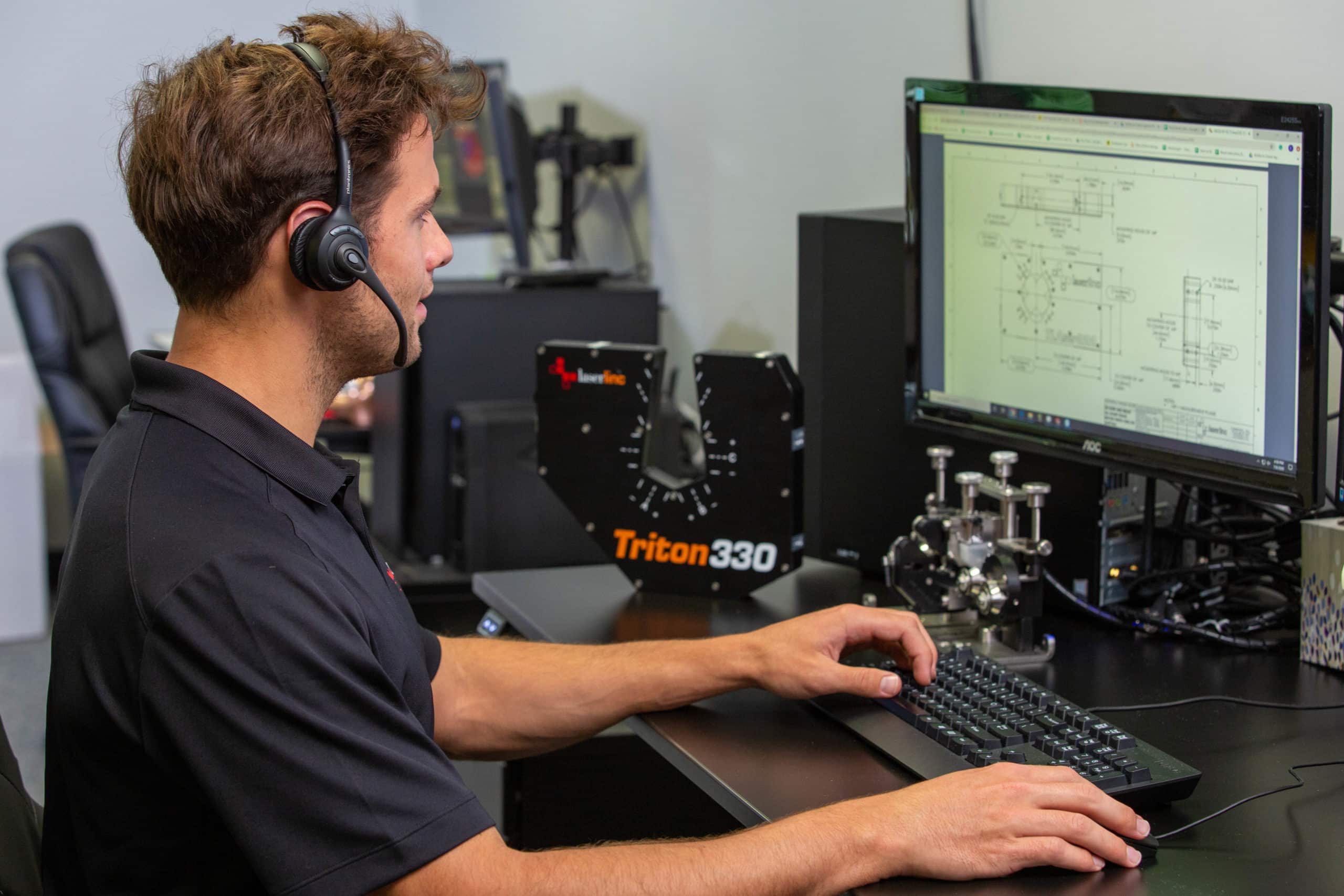 A Commitment to U.S. Manufacturing and You
As a 100% U.S. owned and operated company, LaserLinc is proud to design and build its products at its headquarters in Fairborn, Ohio. All LaserLinc manufactured products are backed by an industry-leading four-year warranty.
A Commitment to Customers
We're focused on your success. Our solutions reduce material usage, increase production efficiency, reduce scrap, improve your process, and improve and document product quality. Our service ensures maximum ROI and customer satisfaction.
A Unique Culture
Our dedication to you begins with a culture based on listening and learning. But we don't stop there. We foster a culture that embraces the following tenets:
Listen generously. We are always present, engaged and listening. We create space for team members to express themselves without judgment, and we listen to understand.
Clarify expectations. We set expectations early on in the process and establish mutually understood objectives and deadlines for all projects, issues, and commitments.
Get the facts. We don't assume. Instead, we ask the right questions and get the facts that give us a complete picture.
Stay curious. We always question what we don't understand. We believe "why" and "what if" are questions not to shy away from, but to embrace. 
Share information. We share information and ideas freely (adhering to customer confidentiality, of course) because we know information is one of our greatest assets.
Do what's right. We always do what's best for the customer, in every aspect, every day. 
Stay positive and bring the energy. We know that excellence is not achieved by accident. It's a result of combining a positive attitude with energy and effort.
Keep things fun. We know the world is bigger than our company. That's why we never take ourselves too seriously, and we always set aside time to laugh. 
A Partnership for Your Success
PROCESS VISUALIZATION BEYOND MEASUREMENT
Using laser and ultrasonic-based technologies, LaserLinc helps you solve your in-process and off-line non-contact measurement and process visualization needs through innovative products, software expertise, and deep application knowledge.
Off-Line Measurement Solutions
OFF-LINE VERIFICATION, ON-TARGET RESULTS
LaserLinc offers a range of off-line measurement solutions for accurate and efficient product quality verification. Explore our innovative products and software solutions that accurately measure diameter, ovality, wall thickness, inside diameter, concentricity, feature length, tapers, and dimensional defects.