Proven Non-Contact Solutions  
Whether you are manufacturing products for medical, wire & cable, automotive, industrial, monofilament, or other industries, LaserLinc understands how critical your in-process and off-line measurements are, for outside diameter, ovality, wall thickness, concentricity, eccentricity, profile and more.
With our adaptable, scalable and flexible measurement tools; innovative measurement software; and industry-leading support, LaserLinc is ideally positioned to help you solve your in-process or off-line business challenges. 
We accomplish this by listening to your unique requirements and then developing a measurement solution—based on our industry knowledge and application expertise—tailored to your specific needs.
Overcome Your Business Challenges
We can help improve your operation by solving a range of business challenges, including:
Revenue lift: Increase your revenue by strengthening your competitive advantage, improving product quality, and reducing costs. 
Cost savings: Reduce your costs by decreasing scrap, saving on materials, increasing production efficiency, and optimizing employee scheduling. 
Risk reduction: Reduce your risk by enhancing product inspection/documentation, improving quality, complying with regulatory standards, and reducing liabilities. 
Enable Industry 4.0: Leverage data to develop actionable insights and support a continuous production process (Smart Factory); large volume storage and data aggregation (Big Data); and process improvement, training, preemptive servicing and automation (AI).
Solution/vendor dissatisfaction: If you're unhappy with your existing measurement solution or vendor—whether with lead-time, service/support, cost, reliability, response time, or ease-of-use—we can get your operation back on track. 
Contact Us Today
Contact us today to learn more about how we can help you overcome these and many other business challenges. Together, we can explore the right measurement solution for your particular situation and determine how to recoup the highest ROI. 
Ready to see our solutions in action? Schedule an on-site or web-based demonstration.
White Paper
Closing the Loop Between In-process and Offline Measurements of Flexible Medical Tubing Products for Compliance Validation
Demand for medical device consumables, such as tubing, is increasing, creating production challenges for manufacturers. One critical challenge is how to accurately measure flexible products for compliance validation without sacrificing production speeds.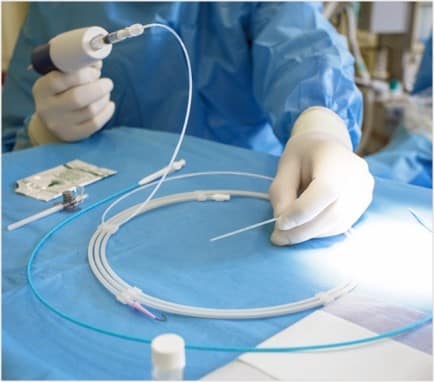 Our customers span a variety of industries, so we're familiar with the industry challenges you face every day. We've supported customers in the following sectors: 
Medical

Automotive / Industrial

Wire & Cable / Optical Fiber

Monofilament

Metrology / Sample Measurement

And many more

Contact us to learn more about how LaserLinc solutions can help you meet your measurement and quality objectives.