LaserLinc at Interwire Booth #1604
Join the Inspection Revolution
Welcome to LaserLinc, the leader in open, scalable measurement and control. Our innovative technology, passionate people, and outstanding customer service and support are at the heart of everything we do, and we are committed to providing you with the best possible inspection solutions on the market. With LaserLinc, you can leave behind the outdated inspection methods of the past and embrace the future of automated, non-contact measurement. As the forefront of the inspection revolution, we are dedicated to staying at the cutting-edge of technology and developing new and innovative solutions to meet the ever-evolving needs of our customers. Join us on this exciting journey and experience increased efficiency, improved accuracy, and greater productivity in your manufacturing process. Let LaserLinc lead the way as we revolutionize the world of inspection together.
NEW! FlawSense™ - Experience the Paradigm Shift In Surface Flaw and Dimensional Inspection
Multi-Axis to 360° and 2D to 3D
Say goodbye to unreliable vision systems, laser micrometers, lump-neckdown detectors, and manual inspection. FlawSense is the ultimate solution for accurate and reproducible outer diameter (OD) and ovality measurements, and surface flaw detection. Experience the paradigm shift with FlawSense for true 360° in-process inspection and 3D analysis...enabling you to precisely detect lumps, gels, pits, slits, and other surface defects.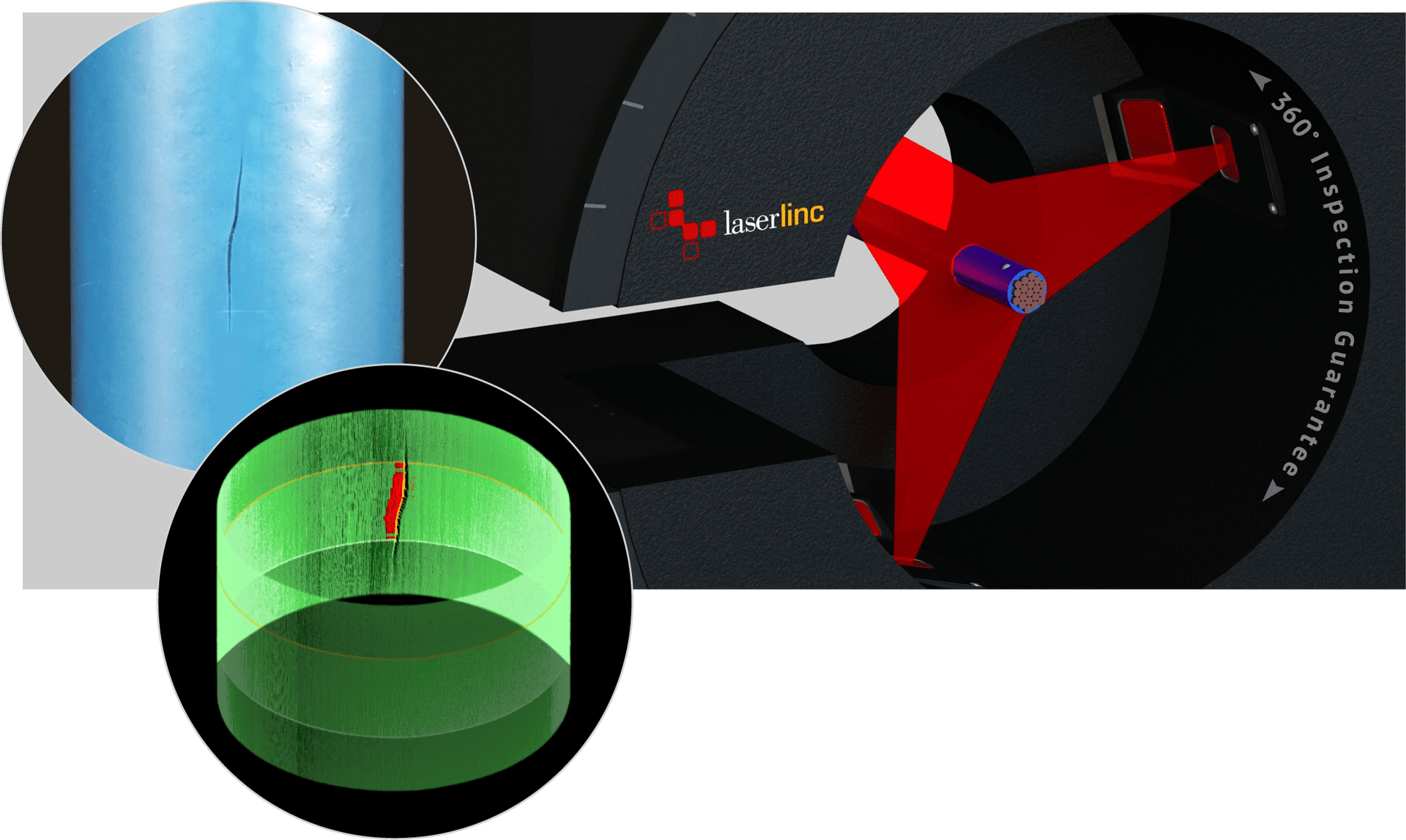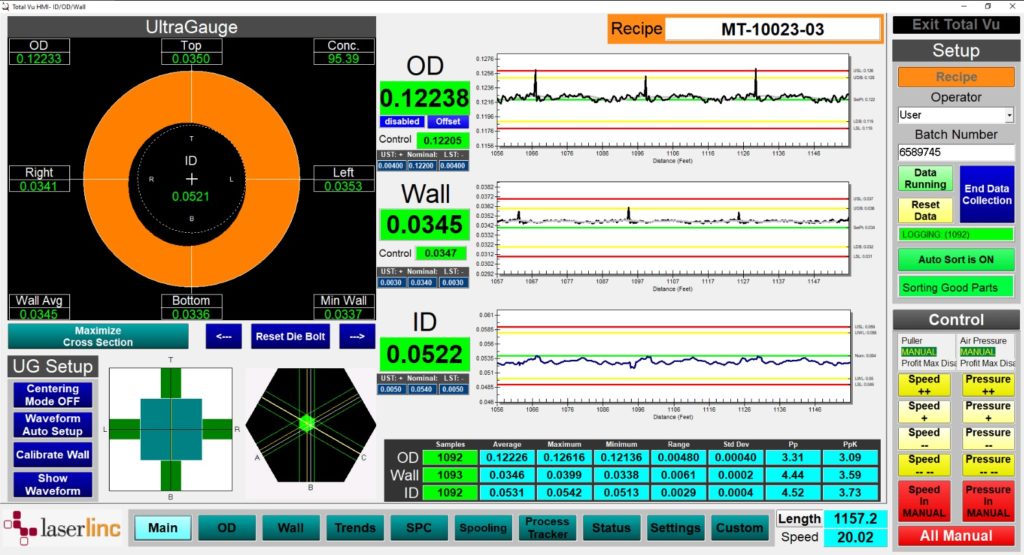 Unlock Your Potential for Process Visualization & Control with Total Vu™ HMI 
This open, adaptable architecture software enables LaserLinc gauges, as well as those from other vendors, to be connected for comprehensive product and process monitoring, display, control, and reporting.
The Multi-Strand software option for LaserLinc's Total Vu HMI enables you to simultaneously measure multi-axis diameter and ovality across multiple, continuous wire and fiber optic strands with 100% inspection and flaw detection.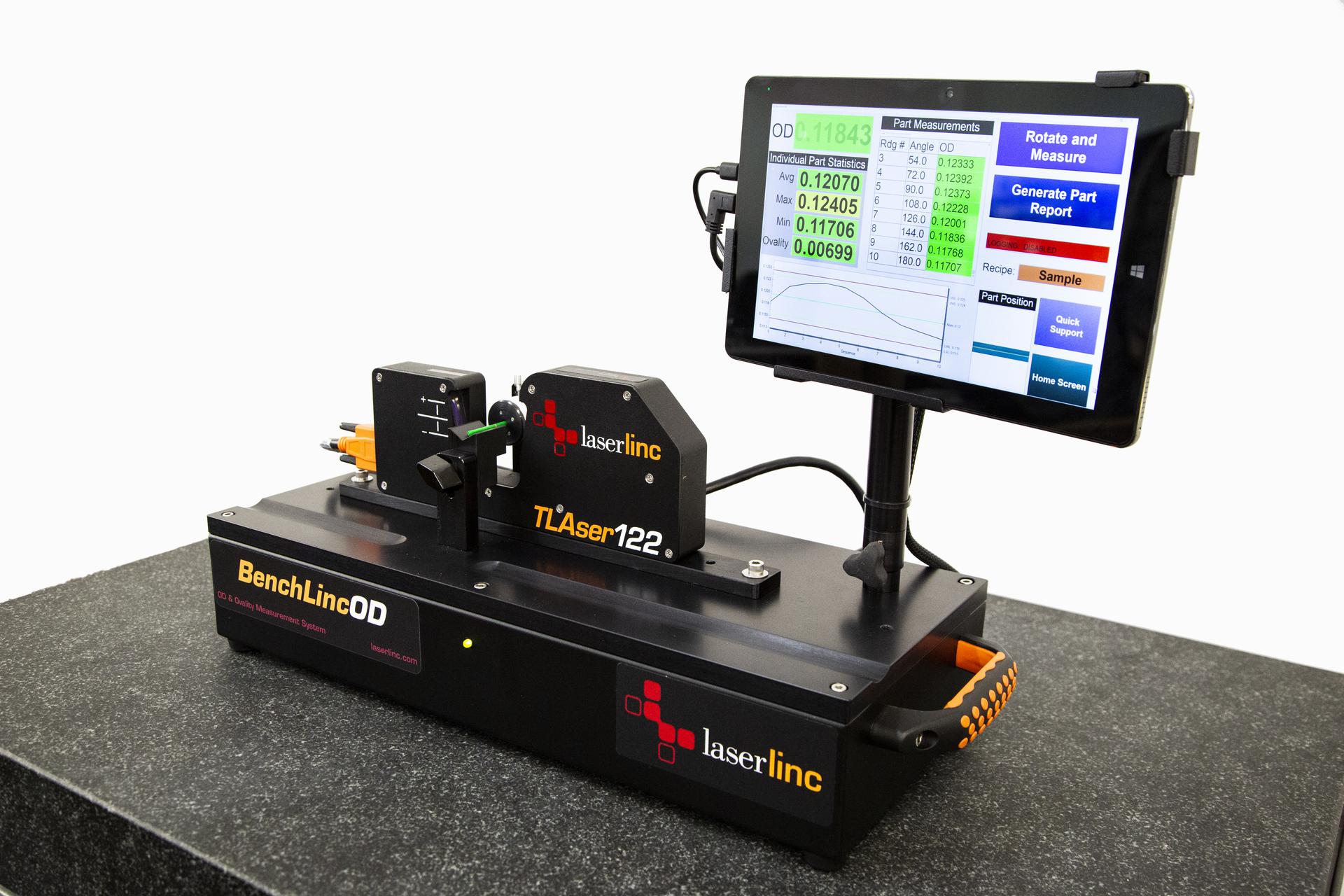 Use Our Off-Line Solutions to Accurately Measure Wire & Cable Dimensions  
BenchLinc OD provides precise, automated measurements of diameter and ovality for small, high-specification parts. BenchLinc V includes a V-block that enables fast, easy sample part positioning for dependable, accurate diameter measurements.
Precisely Measure Product Wall Thickness and More Using Our Ultrasonic Solution
Our UltraGauge+™ ultrasonic devices help you boost production efficiencies and realize significant material savings by precisely measuring wall thickness, layer thickness, and concentricity of wire and cable products. Applications include building, power, and fiber cable jackets.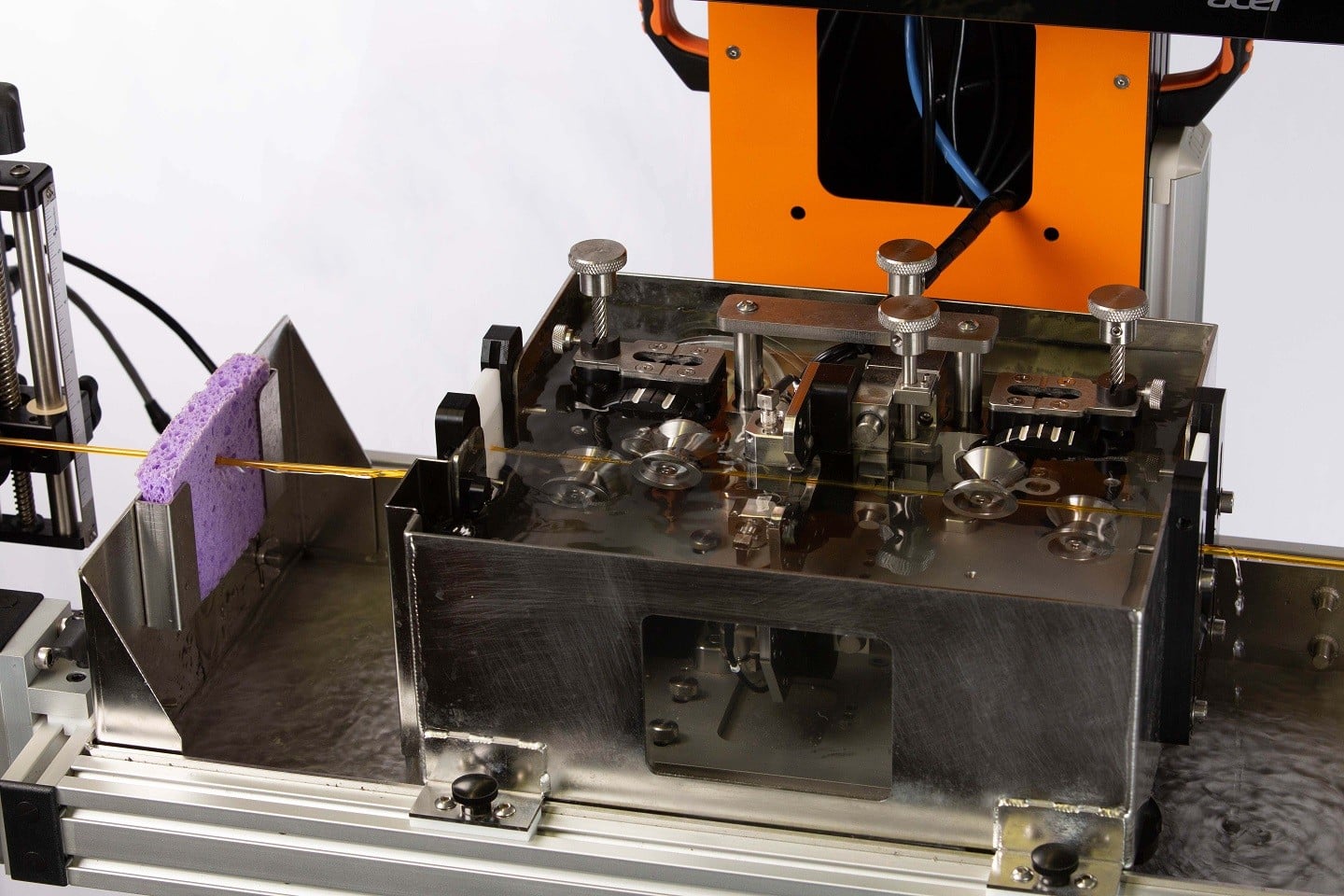 Made in the USA. Unbeatable Warranty.
LaserLinc is a U.S. company and proud to design and manufacture its products at its headquarters in Fairborn, Ohio. All LaserLinc products are backed by an industry-leading four-year warranty.