Introducing Your New Account Manager
Dear Valued Customer,
Please join us in welcoming Andrew Reid as your new Regional Sales Manager for the Northeastern U.S., Quebec, and the Canadian Maritime Provinces. This territory was previously managed by Tom Shoup, LaserLinc sales partner. 
With an impressive background in the manufacturing industry, particularly with companies specializing in high-specification, high-tolerance manufacturing, Andrew brings a wealth of knowledge and experience to LaserLinc. 
We encourage you to reach out to Andrew directly at +1 937 974 2272 or andrew.reid@laserlinc.com to introduce yourself, discuss any on-going projects or requirements, or explore new opportunities for collaboration.
Explore LaserLinc Innovative Solutions
Take a moment to check out our solutions for open, scalable, and adaptable measurement and control below.
NEW! FlawSense™ - Experience the Paradigm Shift In Surface Flaw and Dimensional Inspection
Multi-Axis to 360° and 2D to 3D
Say goodbye to unreliable vision systems, laser micrometers, lump-neckdown detectors, and manual inspection. FlawSense is the ultimate solution for surface flaw detection...and accurate, reproducible outer diameter (OD) and ovality measurements. Experience the paradigm shift with FlawSense for true 360° in-process inspection and 3D analysis...enabling you to precisely detect lumps, gels, pits, slits, and other surface defects.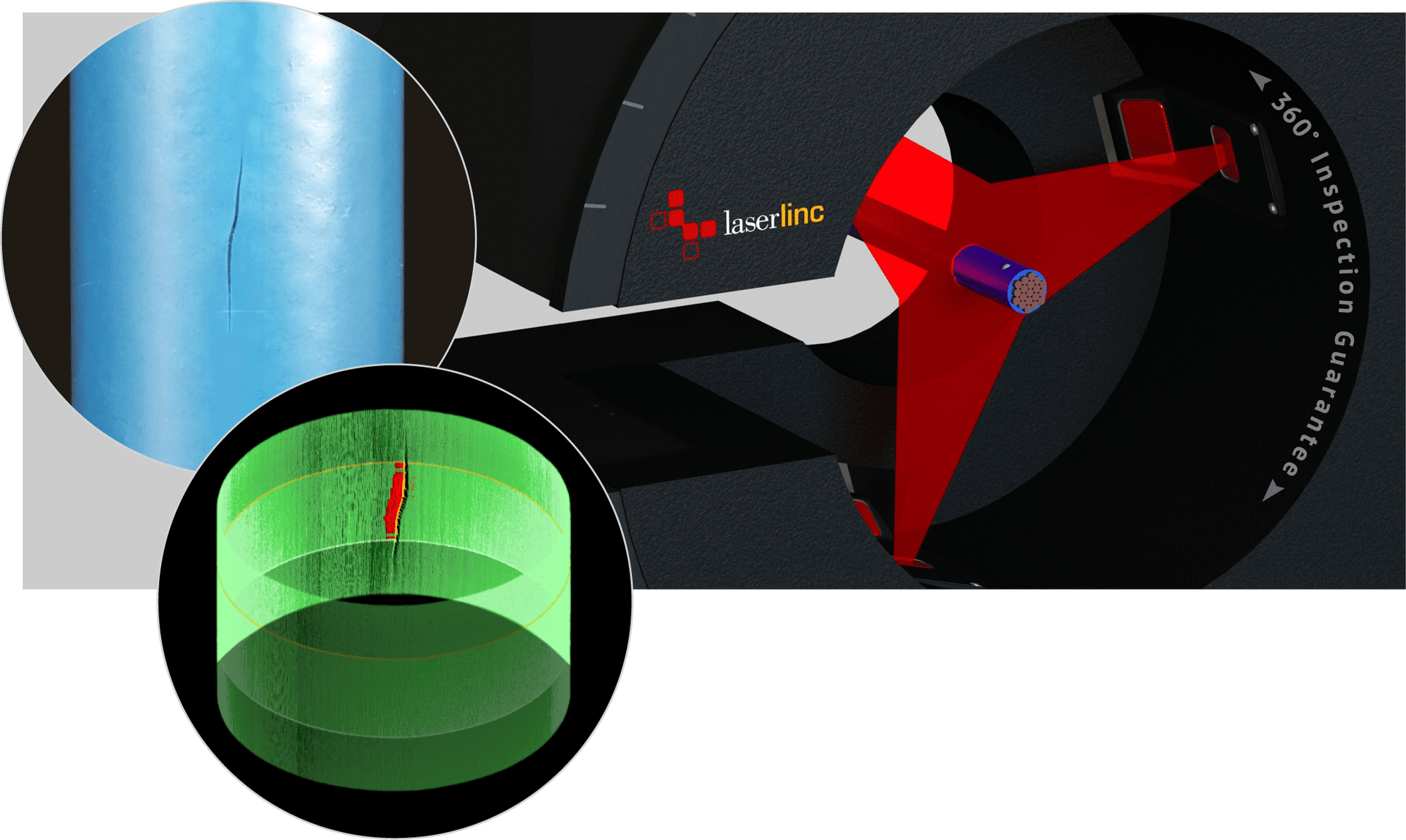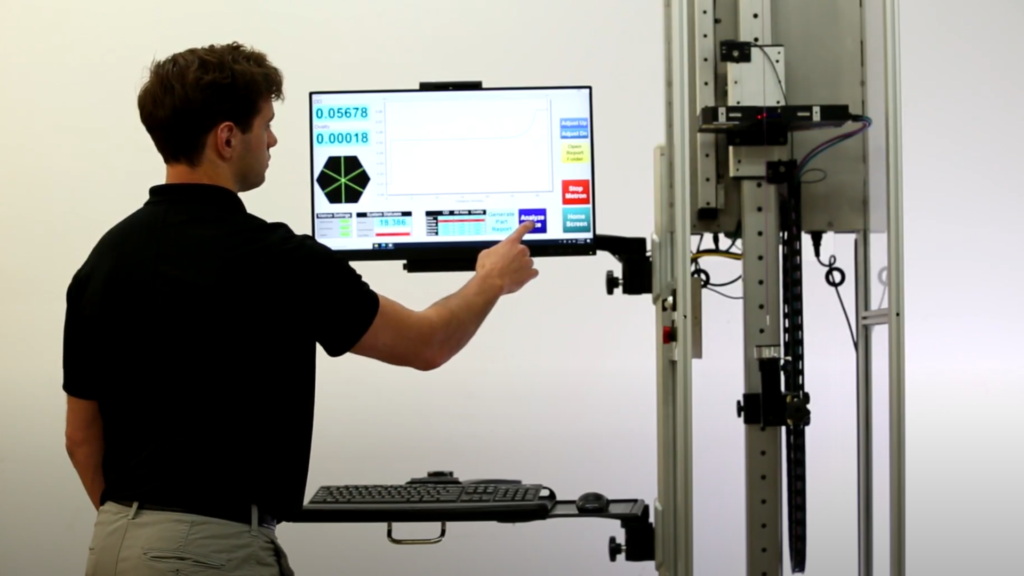 Metron™ - Automate the Inspection of High-Value Parts
Our Metron non-contact measurement system is ideal for the off-line sample inspection of catheters, guidewires, medical tubes, and other cylindrical products.
Measure diameter, ovality, length, and taper
Achieve shorter cycle times
Deliver greater value over conventional inspection
The Multi-Strand software option for LaserLinc's Total Vu HMI enables you to simultaneously measure multi-axis diameter and ovality across multiple product strands with 100% inspection and flaw detection.
Unlock Your Potential for Process Visualization & Control with Total Vu™ HMI
This open, adaptable architecture software enables LaserLinc gauges, as well as those from other vendors, to be connected for comprehensive product and process monitoring, display, control, and reporting.
Get Spot On Diameter and Ovality Measurements with LaserLinc Micrometers
Our advanced laser micrometers use innovative technology to deliver high-accuracy measurements without contact, ideal for gauging the outside diameter, ovality, and other dimensional properties. We offer triple-, dual-, and single-axis micrometers to meet your unique measurement needs.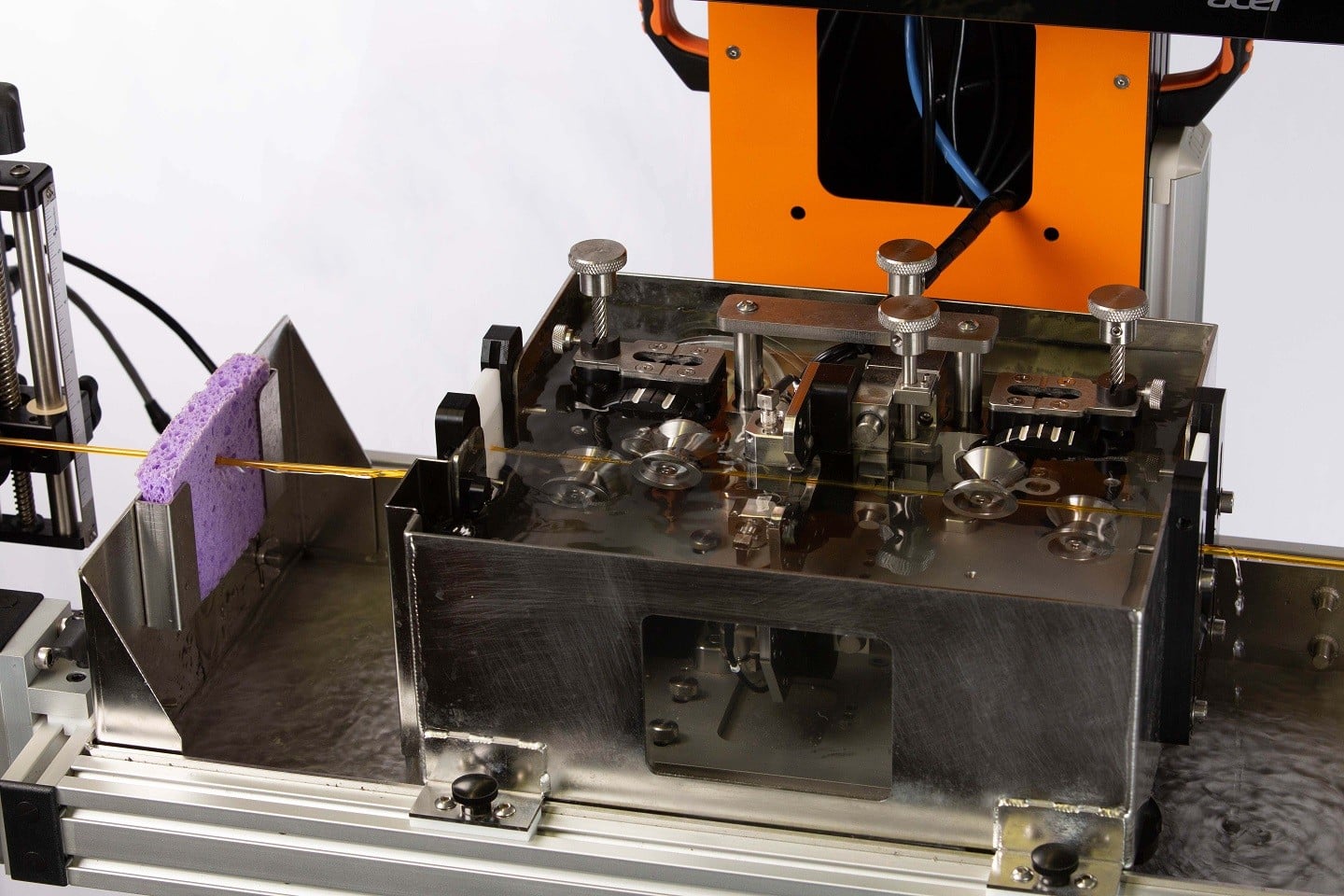 Precisely Measure Product Wall Thickness and More Using Our Ultrasonic System
Our UltraGauge+™ ultrasonic devices help you boost production efficiencies and realize significant material savings by precisely measuring wall thickness, layer thickness, and concentricity of products. Applications include pipe, tube, and hose; building, power, and fiber cable jackets; and more.
Use Our Off-Line Solutions to Accurately Measure Product Dimensions  
BenchLinc OD/ID performs a comprehensive measurement evaluation for wall thickness, and inner and outer diameter for tube products. BenchLinc OD provides precise, automated measurements of diameter and ovality for small, high-specification parts.  BenchLinc V includes a V-block that enables fast, easy sample part positioning for dependable, accurate diameter measurements.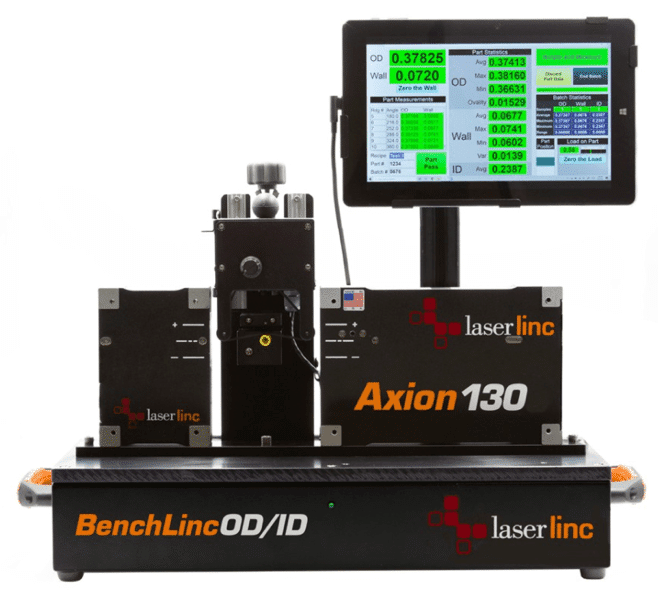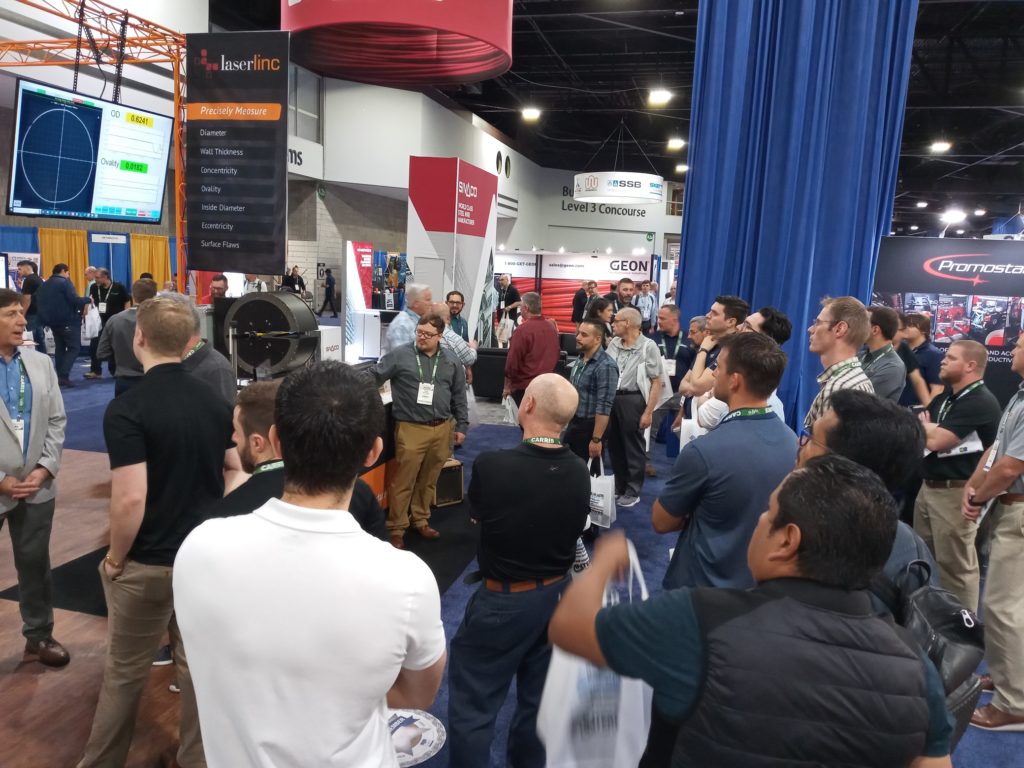 Catch Us At An Upcoming Exhibition
Explore our list of shows and events to connect with us and discover the exciting innovations we have in store.
Medical Technology Ireland,

Sept 20-21, 2023, Galway

Graham Engineering Spotlight Conference

, Sept 25-26, 2023,

UMass Lowell campus, Lowell, MA

MD&M Minneapolis, Oct 10-11, 2023, Booth 3509
AMI Medical Tubing & Catheters, Nov 1-2, 2023, Tampa, FL
WAI International Technical Conference, Nov 13-14, 2023, Monterrey, MX
AMI Extrusion World Expo, Nov 15-16, 2023, Cleveland, OH, Booth 1231
MD&M West, Feb 6-8, 2023, Anaheim, CA, Booth 1759
NPE, May 6-10, 2024, Orlando, Fla, Booth 7583
MD&M South, June 4-6, 2024, Charlotte, NC, Booth 2027
Wire Expo, June 10-13, 2024, Mohegan Sun, CT
LaserLinc, a U.S. company headquartered in Fairborn, Ohio, takes pride in designing and manufacturing its products locally. You can trust the quality and competitive advantage of LaserLinc products, as they are supported by an industry-leading four-year warranty.