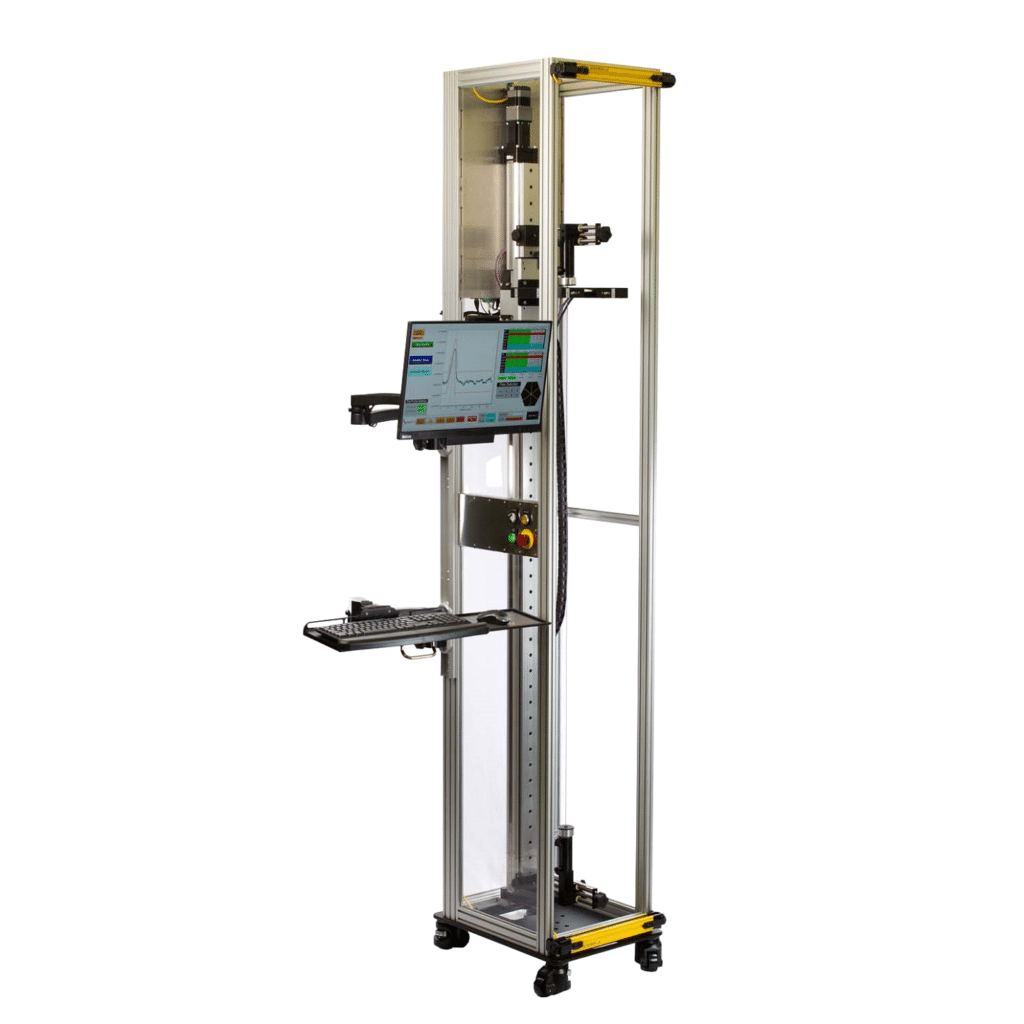 LaserLinc Introduces The New Metron-L Sample Measurement System
December 1, 2020 – Fairborn, Ohio – LaserLinc Inc., a U.S.-based manufacturer of in-process measurement and control solutions, introduced the new Metron-L Sample Measurement System.
The Metron-L is the go-to measurement tool for parts requiring precise and accurate diameter measurements over an assigned length. This capability is critical when measuring coronary catheters, guidewires, and other applications.
Samples are quickly and easily loaded into the Metron-L system and, at the touch of a button, measured automatically. The results are displayed, trended, and recorded for future reference and compliance, providing the best level of automated measurement for today's quality control environment.
The Metron-L Sample Measurement System offers the following capabilities:
⦁ Precise and customizable off-line measurement of cylindrical parts
⦁ Capable of measuring parts up to 72-inches [1.8m] long and diameters from 0.004˝ – 1.15˝ [0.102mm – 29.2mm]
⦁ Compatible with the Total Vu™ HMI platform allowing easy visualization of product dimensions and profiles
⦁ Statistical Process Control (SPC) and data logging
⦁ Easy to use and operator-independent for speed and accuracy
About LaserLinc
LaserLinc, a U.S.-based manufacturer, is a leading supplier of non-contact measurement solutions, including laser and ultrasonic-based technology. Customers use their products to measure outside diameter, ovality, wall thickness, concentricity/eccentricity, and general shapes and profiles. LaserLinc has extensive expertise in developing applications for the medical, communications, aerospace, automotive, oil and gas and power transmission industries.
As a 100% American-owned and operated company, LaserLinc is proud to design and manufacture its products at its headquarters in Fairborn, Ohio. All LaserLinc-manufactured products are backed by an industry-leading four-year warranty.
For more information on LaserLinc, please visit www.laserlinc.com or contact us at info@laserlinc.com.