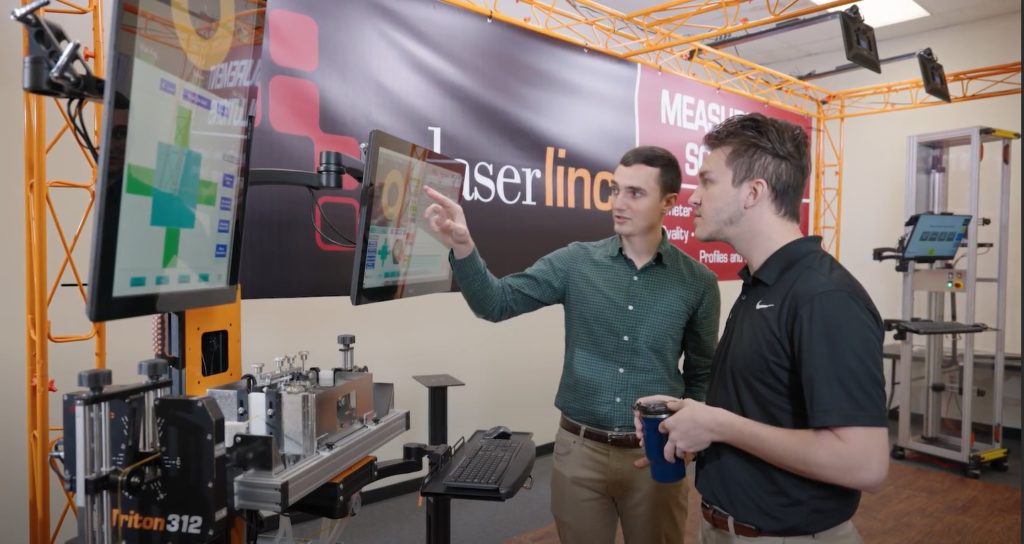 LaserLinc: Setting the Standard with Innovative, Open, and Scalable Measurement and Control Solutions that Adapt to Customers' Processes
Fairborn, OH – In a crowded landscape of measurement and control solution companies, LaserLinc truly stands out as a leader in the industry. While a number of players offer similar products, our commitment to innovation, openness, scalability, and customer-centric approach sets it apart from the rest.
LaserLinc specializes in high-performance laser- and ultrasonic-based systems that deliver accurate measurements of wire and cable parameters such as diameter, ovality, insulation thickness, eccentricity, and flaws. Central to our offering is the Total Vu™ HMI platform, a powerful and comprehensive solution that empowers manufacturers with real-time visibility and control over crucial process parameters. With its open architecture and seamless integration capabilities, Total Vu enables easy collaboration with a wide range of measurement devices (LaserLinc and others), allowing customers to gather, analyze, and interpret data effortlessly. This flexibility ensures that LaserLinc's solutions can adapt to customers' unique processes, providing tailored solutions that meet their specific requirements.
Our latest breakthrough is FlawSense™, the industry's most innovative system for surface flaw and dimensional inspection. With true 360° in-process inspection and 3D analysis, FlawSense precisely detects defects such as lumps, gels, pits, slits, and other flaws that traditional vision systems and micrometers, as well as manual inspection, often miss.
However, it is not just the innovative solutions that make LaserLinc exceptional; it's also our commitment to people and outstanding customer service and support. We go the extra mile to understand our customer's pain points, ensuring that our solutions align with their specific needs. Moreover, our highly skilled and experienced applications and service teams provide excellent support throughout the implementation process and beyond, building long-lasting partnerships with customers. This dedication to customer care is underscored by an industry-leading four-year warranty on products manufactured at the LaserLinc factory.